Impart Water Ionizers & Filters
Impart Water Ionizers & Filters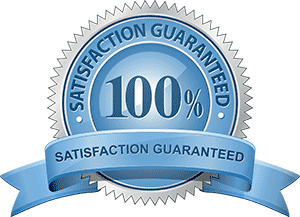 Not sure if a water ionizer is right for you? Alkaline Water Plus offers a 60-day trial period on all electric water ionizer purchases. 100% satisfaction guaranteed!
No Risk, Hassle-Free Returns. Order your water ionizer today.
Impart water ionizers are made by the same engineers who designed Enagic machines. They consider their products superior to Enagic in that the design is more electriconically efficient.
Impart offers the following service to anyone with Enagic or Impart water ionizers.
Deep Cleaning Service Offer
The standard charge of the deep cleaning service is $34.95 and takes about 2-3 business days to be completed. However, the price may change depending on the amount of calcium buildup and/or additional services performed on your unit.
The deep clean service is very important and is highly recommended by Enagic and Impart water ionizer manufacturers. This is because keeping the electrolysis chamber of your machine is one of the best ways to extend the life of the unit. Just like any other appliance that contains water, water ionizers can be accumulated with calcium due to the presence of this mineral in our source water. Thus, it is important to the machine deep cleaned at least once a year to prevent severe calcium build up from eventually damaging the machine's electrolysis plates.
Some of the signs that may indicate the need for your machine to be deep cleaned are the following:
If you find some white particles mixed in with the alkaline water
When the pH levels do not correspond with the unit's setting, as tested by a pH reagent
If you notice that there is a reduction in the amount of water coming out of the white hose and increased amount dispensed from the gray hose
Besides the deep cleaning, other maintenance procedures that the Enagic and Impart water ionizer manufacturers recommend are the following:
RUNNING BEAUTY/ACIDIC WATER AT LEAST ONCE A WEEK FOR 5-10 MINUTES
USE A CLEANING CARTRIDGE ONCE EVERY 3-6 MONTHS (OR AS INSTRUCTED BY YOUR MACHINE MANUFACTURER) TO REMOVE SCALE BUILDUP
It is imperative that the manufacturer's shipping instructions are followed in order to prevent machine damages during transit. For instance, with the Enagic machine, you would need to exclude the electrolysis enhancer container and filter to prevent liquid from getting into the machine. If you are interested in the full instructions, please let us know. We will be happy to email them to you.