Vesta Water Ionizers & Filters
Vesta Water Ionizers & Filters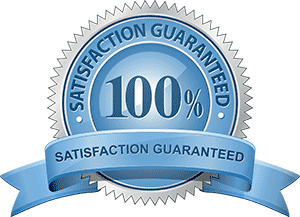 Not sure if a water ionizer is right for you? Alkaline Water Plus offers a 60-day trial period on all electric water ionizer purchases. 100% satisfaction guaranteed!
No Risk, Hassle-Free Returns. Order your water ionizer today.
The Vesta H2 water ionizer is very advanced. Please visit the main Vesta H2 product page for more information about this great water ionizer.
Vesta H2 Water Ionizer Filter Choices
The Vesta H2 water ionizer comes with a dual 13-stage filtration system built in. When it comes time to change your filters, the following filter choices will be available. Because the Vesta H2 is so new, these filters have not been re-configured to fit, however we expect to have the full range of the following filter selections within the next 6 months or so.
The first filter is always some sort of sediment filter. The second filter is for removing chemicals, metals and other toxins. I've noted whether each filter below is a 1st filter or 2nd filter so you know where it is intended to go in the ionizer.
Ultra Water filter set is the most expensive, but is laboratory-tested to remove up to 99.99% of all toxic elements found in water: i.e., fluoride, chromium-6, pharmaceuticals, and even radioactive minerals.
The other filters are also great quality
1st Filter: Sediment Shield [similar to Fluoride Shield in quality, but doesn't have Fluoride-removing filter media in it.]
2nd Filter: Biostone Plus [is high-quality and has the same filter media as the Ultra-Water...except it's not formed into a solid block like the Ultra-Water filter is.] This is the better choice, though, for people with hard water.
2nd Filter: .01M GUF Ultra Filter [this is mostly for people who have issues with bacteria or algae/fungus, but not a lot of chemical problems with their water, such as well-water] For treated water the Biostone Plus or Ultra-Water filters have more media to eliminate chemical and metal toxins.
Vesta H2 Water Ionizer Lifetime Warranty from AlkaViva
Warranty: The warranty on AlkaViva ionizers begins on the original purchase date. The warranty covers all electric ionizer parts (not accessories) and 100% of labor costs in the first 5 years. After the first 5 years, the purchaser is responsible for any labor costs. The warranty covers defects in materials and manufacture. Damage caused by misuse, neglect, improper installation, mishandling and/or environmental damage, including but not limited to, mineral buildup due to hard water or high levels of iron, poor source water quality, infestation or electrical surges are expressly excluded. Repair or replacement will be at the final discretion of AlkaViva.

It is a condition of the AlkaViva LifeTime Warranty (Limited) that you agree to replace the filter cartridge no less than every twelve (12) months. Using any filters other than those manufactured by AlkaViva will void your warranty.
Limits and Exclusions: If warranty details are not received by AlkaViva within 30 days then the warranty period is limited to 1 (one) year. There are no express warranties except as listed above. The warrantor is not responsible for incidental or consequential damage; for damages arising out of the use of any unauthorized attachment; or for damages resulting from the use of the product with a defective water faucet. This warranty does not cover repairs caused by customer neglect or by failure to stop the mineral build-up including, but not limited to calcium/iron in hard water areas. If using untreated well water, it is always the customer's responsibility to pretreat so it is safe and suitable for use with an ionizer. All express and implied warranties, including the warranties of merchantability and fitness for particular purpose, are limited to the applicable warranty period. Repair and/or replacement will be at the final discretion of AlkaViva.
Notes and Cautions: If you have excess sodium, due to a water "softener", or iron in your source water, you would need to filter them out as part of the expected proper care. Do not put salt in your mineral port of any AlkaViva water ionizer. Sodium and iron are both highly electrically conductive and could cause undue damage to your water ionizer over time. If you live in a hard water area, please note that cleaning scale from inside a water ionizer is not offered as a free service, however we will send you instructions of how to do this easily yourself. Proper care of the water ionizer is necessary and is your responsibility as the consumer.
Shipping Costs: You will be shipped a water ionizer that is in good working condition. If not, we will replace it without charging you shipping costs. After that, all shipping [both ways] for warranty fulfillment is the responsibility of the purchaser.
Transfer of Ownership: You may transfer ownership, but you will need to contact Alkaline Water Plus in order to do so. This warranty is backed by both the manufacturer of Nexus water ionizers and by Alkaline Water Plus.