Alkaline Water Plus: About Us
Alkaline Water Plus: About Us
Alkaline Water Plus offers education in the benefits of alkaline ionized water and hydrogen water. We have been writing about, testing and comparing water ionizers and hydrogen water machines for many years. We offer what we have found to be the best water ionizer systems, water filters and accessories. This is not just any storefront. We give you a complete educational experience at Alkaline Water Plus.
AlkalineWaterPlus, The Alkaline Water Ionizer Store LLC, is an educational Website [online store, headed by former teacher/principal, trained in water ionization topics and passionate about water ionizers & filters]

Alkaline Water Plus is built on years of experience with alkaline ionized water and research.
Our customers will benefit from our knowledge and enthusiasm in this field.
Read more about the Whole Story Behind Alkaline Water Plus
The Staff at Alkaline Water Plus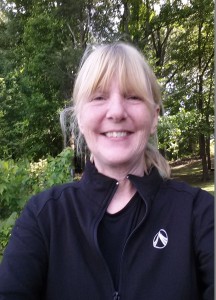 Cathleen LoGrasso
of Alkaline Water PlusFounder and CEO
Armed with knowledge about water ionizers since the mid-90s and a Master's in Education, after retiring from a 24 year career as teacher/principal, Cathleen founded and developed Alkaline Water Plus. She works as the CEO and assists with customer support.
Why am I So Passionate About Water Ionizers? Our standard American diets are overly acidic, yet our bodies absolutely need pH-balance. Just as the fish in a fish tank need the right pH of their water, we need the right pH of the water we drink and foods we eat. Water is one of the most important factors in staying healthy. Alkaline ionized water with its anti-oxidants is the most beneficial thing I've ever consumed for my natural health. 20 years after buying my first water ionizer; drinking 3 to 4 quarts/day of ionized water; raising my family on ionized water, and more recently testing, comparing, selling and servicing water ionizers, I have a wealth of information about the value of ionized water and the comparisons of every brand of water ionizers available. Water ionizers have changed my life and I'm confident they will change yours.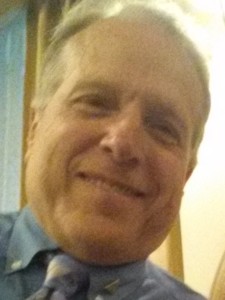 Tom LoGrasso
of Alkaline Water PlusCo-Founder and Stock Manager

Sean LoGrasso
of Alkaline Water PlusDaytime Manager - Sean provides excellent customer support.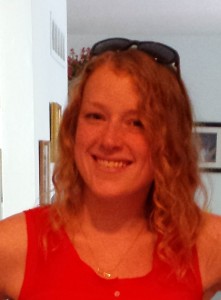 Susan LoGrasso
of Alkaline Water PlusCustomer Support - Susan assists with customer support and order fulfillment.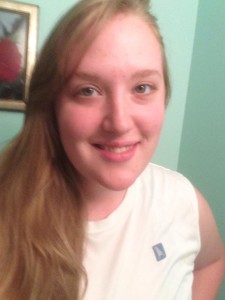 Christina LoGrasso
of Alkaline Water Plus Christina assists with customer support on the weekends.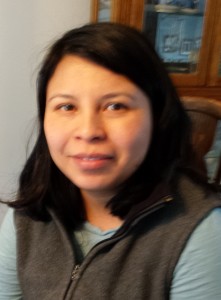 Carolina LoGrasso
of
Alkaline Water PlusCarolina offers customer support in Spanish, handles warranty registration, record-keeping and shipping.
The Mission of Alkaline Water Plus
Our mission at Alkaline Water Plus is to provide our clients with helpful, accurate information about alkaline water ionizers and hydrogen water machines, and help our customers to get the best hydrogen water machines available on the market for the best price.
Your customer satisfaction is guaranteed. If you ever feel dissatisfied, please let us know and we will make sure we make it right with you. Call us. We want to make you happy with great products and great service!
We have witnessed the wonderful effects of alkaline ionized water for many years and we are committed to bringing this water to everyone we can. We strive to help people around the world, one glass of healthy ionized water at a time, and our goal is to reach the highest levels of customer benefits, service and satisfaction.
Alkaline Water Plus Site Topics:
Use the tabs/links at the top or bottom of the site to see an orderly array of topics to explore.
Starting with this first video about who we are and where we are coming from, you can learn life-changing information for health and longevity.
What You Can Expect From Alkaline Water Plus
No matter what your needs, you can be sure you will be treated with the highest levels of professionalism when you are dealing with any of the staff of Alkaline Water Plus.
We are very enthusiastic about alkaline water ionizers!
We take pride in our integrity.
We aim to please.
Our focus is on bringing you honest, tested information and products that you can rely on.
Your information is completely secure with us. Our webstore is protected by the highest levels of security.
You can feel sure that your personal information will always be kept secret and will never be sold or used for any other reason than the purchases or inquiries you make. We also use the most secure servers of BigCommerce to house our website and protect it against hackers.
Other Benefits of Ordering Through Alkaline Water Plus
60-Day Trials for Electric Water Ionizers
Free Pay-Plans Available for electric water ionizers.
Lowest Price Guarantee - We make it a point to offer the lowest prices possible & if you find the same make/model of water ionizers at a lower price anywhere we'll meet or beat their price.
Referral Program
Best Selection of Water Ionizers, Water Filters and Related Products
A+ Members of the Better Business Bureau
Contact Us:
Unlike some water ionizer distributors who hide their identities from the public, we pride ourselves in always being available for our web visitors and our customers. If you have any questions about this site or about alkaline water ionizers, please feel free to contact us directly at any time. We have been drinking alkaline water for over two decades and can answer any question you may have. You can directly contact us through our General Contact Form, or use any of the methods listed below to reach us and we'll get back with you shortly.
Here are all the ways you can reach us:
Email: support@alkalinewaterplus.com
Call Toll Free: 1-888-MY-ALKALINE 888-692-5525
Call any time -- or email. We're not always able to answer a call. Please email at those times for faster answers. You can always leave a message. You can text Cathie on her cell 314-452-9560, but for detailed querries, access to links and better answers, it's better to email. You can usually expect an answer fairly quickly most of the time.
Note: During regular hours you can reach us at the toll free number, 888-692-5525.
Carolina monitors our Spanish Line: 314-606-4228
Mailing Address:
Alkaline Water Plus
49 Raintree Ct.
Fenton, MO 63026
Note: This is not a storefront. We are an online store, exclusively, and ship all products from the non-public warehouse.
We have been celebrating drinking alkaline ionized water every day for over 25 years! Let us know how we can help you!