Chanson Water Ionizers & Filters
Chanson Water Ionizers & Filters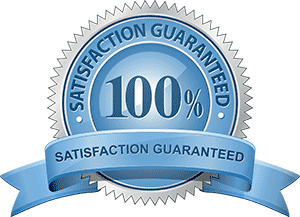 Not sure if a water ionizer is right for you? Alkaline Water Plus offers a 60-day trial period on all electric water ionizer purchases. 100% satisfaction guaranteed!
No Risk, Hassle-Free Returns. Order your water ionizer today.
Chanson Water Ionizer Certificates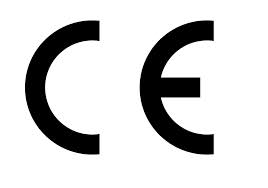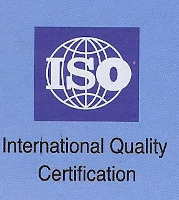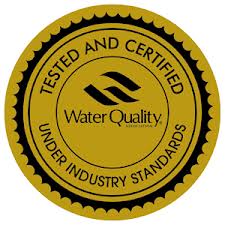 Chanson Water Ionizers
Chanson Water Ionizers are established in Taiwan and have a US warehouse & repair depot.The Chanson Alkaline Water company recommends that you provide additional filtration for your Chanson ionizer if you have any source water issues, whatsoever. The small filter that comes in the Chanson ionizer will filter chlorine, heavy metals and other chemicals, but is limited by its size and type. That's why city residents buying Chanson water ionizers are encouraged to purchase the C3 prefilter system to go along with all Chanson ionizers.
Chanson Filters:
Chanson's C3 Prefilter lasts approximately one year and removes up to 99% of chloramine.
The Chanson Company belongs to the Water Quality Association
All About the Chanson Warranties:
Chanson offers a 10-year, warranty on most of their water ionizers. It is limited to the original owners and cannot be transferred.
Purchaser must retain a copy of the original sales receipt and register the ionizer within 60 days of purchase (either Register Online or by mailing in the card that came with the purchase).
Unauthorized repairs will void the warranty. Do not open the machine.
Parts & labor are covered for 5 years and then after that parts are covered for the 10-year life of the water ionizer.
The warranty covers any and/or all defective parts but not damage caused by the customer, including hard water scaling.
After the first 60 days, the customer is responsible for shipping both ways or may deliver it to a local authorized service center.
If repair is not possible Chanson Water® USA will supply a replacement unit at its discretion.
Normal wear and tear is not covered under the warranty.
Damage caused by water source, electrical surges, mis-use or acts of God are not covered.
The exterior finish is extremely durable, but not covered under warranty.
Optional Accidental Damage Plan:
Upgrade your Chanson Water ionizer warranty for an extra $199. This upgrade entitles you to free repair even if you break it. This upgrade is available up to 90 days after the purchase date. Customer pays shipping both ways.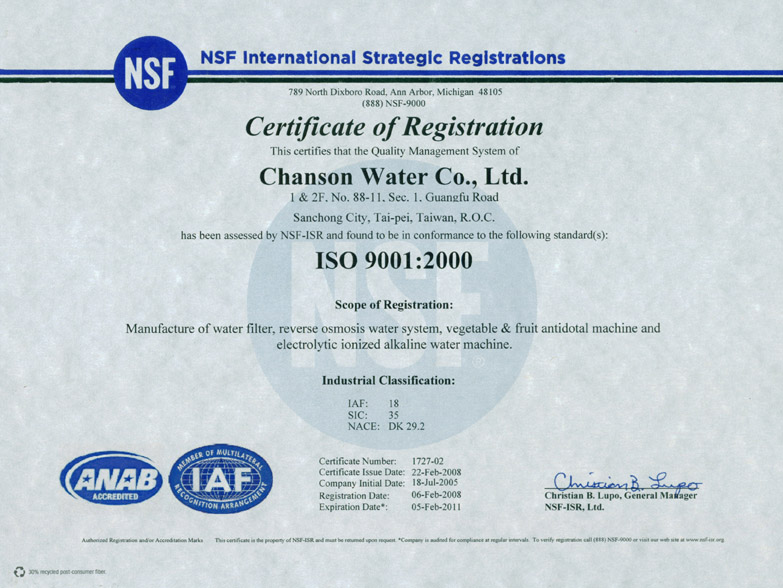 Member: Water Quality Association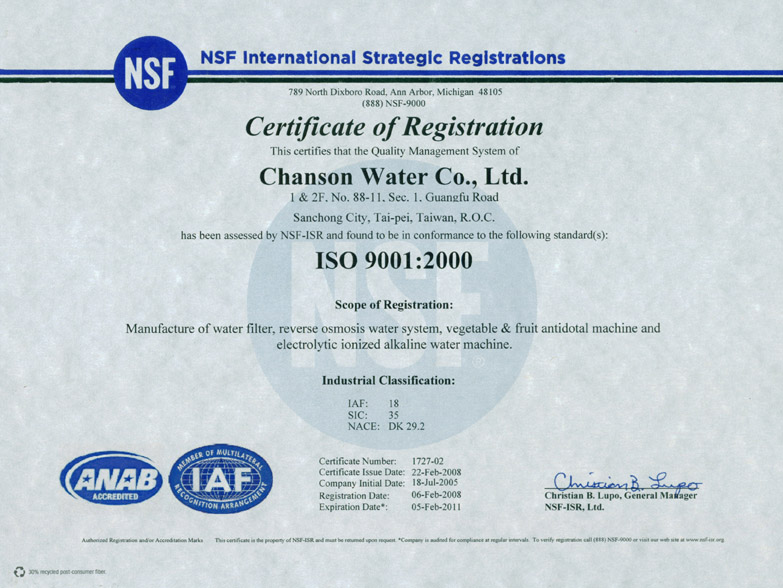 Member: Better Business Bureau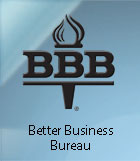 CE [Certificate of European Conformity]