Posted by Alkaline Water Plus on 7th Aug 2014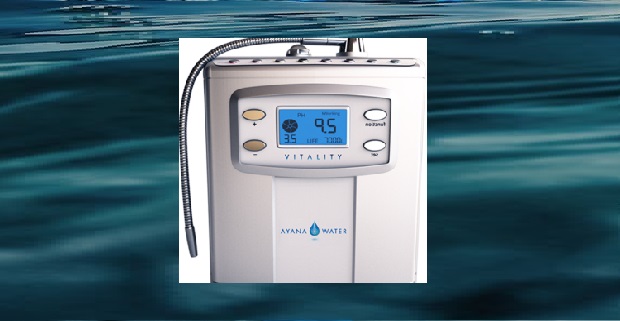 I spent a good deal of time testing and evaluating the Ayana Vitalizer water ionizer, also known as the Verunizer, a few weeks ago. I was hoping Ayan Water was good enough to justify me import them from Canada. I have to say I was disappointed with the performance of the Verunizer. The company advertises well, and their site is quite convincing that their water ionizer's unique water cell is better than the other models. I can't tell you how many companies have claimed to be outstanding, though, when they simply aren't. I have learned that it's practically a certainty that companies will tend to exaggerate their products' effectiveness.
I am always willing to sell a new product, by all means, but I've learned to test everything before I do. That is one of the things that sets Alkaline Water Plus apart from other water ionizer companies.
You can see me testing the Ayana Vitalizer in the following two videos. One of the claims of the Ayana company was that the Ayana Vitalizer had a sodium port and so when using that function one could get the strongest pH-range possible. Knowing that adding sodium to the water will strengthen the ionization levels [creating a higher pH for de-greasing and a lower pH for killing germs], I thought this would work. I was excited to try it, but extremely disappointed with the results. I even called and emailed the Ayan Water company several times, trying to trouble-shoot the "cleaning-level" of ionization, but after hours of trials it still produced poor results.
| | | |
| --- | --- | --- |
| Ayana Water Vitalizer | PH | ORP |
| Level 1 | 9.8 | -235 |
| Level 2 | 10.2 | -501 |
| Level 3 | 10.4 | -552 |
| Level 4 | 10.5 | -529 |
| Acidic Water | 3.4 | |
| Strongest [Using Sodium] | 10.5 3.4 | |
| Tap | 9.5 | |