Nexus Water Ionizers & Filters
Nexus Water Ionizers & Filters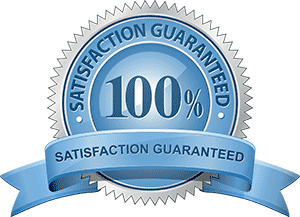 Alkaline Water Plus offers a 60-day trial period on most of our electric water ionizers.

The Nexus brand of water ionizers are really fantastic water ionizers. Every Nexus water ionizer is constructed with the highest quality materials and workmanship. The patented water ionizer electrolytic cells are Japanese-made and are the highest quality of electrodes and water-ionizing-systems money can buy.
Nexus water ionizers have been developed in cooperation with Dr. Sano Yoshimi, CEO of Sano Technical Research Center of Japan. Dr. Yoshimi has had a major impact on the development, research applications and clinical trials of water ionizers, and is world-renouned in this field. Scroll down to see more about Dr. Sano Yoshimi's influence on Nexus Water Ionizer development below.
Ionia, the Korean factory which makes the Nexus water ionizers, is the largest water ionizer manufacturer in Asia. Ionia is one of the oldest and most well-respected manufacturing facilities in Korea. Ionia has developed over 30 water ionizers over the years and has over 20 patents. It is the first water ionizer manufacturer in Korea to earn the Good Manufacturing Practice certificate. Ionia also earned itself the Industrial Medal of Merit from the Japanese Emperor.
| | |
| --- | --- |
| Established Date | Royal Water 1970 / Donyang Science 1982 / Jupiter Science 2000 / Ionia 2006 |
| Products | Medical equipment, water ionizers, filters, water purifiers |
| Head Office | Ionia: Goyang City (just outside Seoul, South Korea) |
| Water Ionizer Brands | Jupiter, Nexus, Emco Tech, Royal Water and others |
| Research & Development (Japan) | Narita, Japan (20 PhD level scientists and engineers on staff in Japan) |
| Research & Development (Korea) | Bucheon Gyeonggi-do, South Korea (6 PhD scientists and engineers in Korea) |
| Water Cell Manufacturing | Narita, Japan |
| Certification | KFDA, CE, GMP, INNO-BIZ, ISO 9001, ISO 14001, MINISTRY OF HEALTH APPROVAL #226, KOREAN MACHINERY RESEARCH APPROVAL, OVER 20 PATENTS |
High Efficiency & Performance of Smart Water Ionizers
The Smart Water Ionizers, in particular, are some of the best machines I have found, anywhere, for producing hydrogen-water (H2-rich water). Nexus Smart ionizers get the highest levels of molecular hydrogen antioxidants in every test we've ever done! Whether we are using an ORP meter, or a Trustlex hydrogen meter or Methalyne Blue Drops, the results are equally stellar. We have been studying and testing water ionizers for over ten years, and we feel the Nexus water ionizers are of the very best ones to offer our customers. We import these water ionizers, directly, and we are authorized and certified by Nexus to service them, so we have been able to cut the cost of these water ionizers greatly. You get great savings along with the most fantastic results possible when you order a Nexus Smart water ionizer.
WHY BUY A WATER IONIZER? (10-MIN.)
DARC (Double-Automatic-Reverse-Cleaning)
Nexus water ionizers are very efficient, and in particular the Nexus Smart water ionizers are capable of getting up to twice as good results (and longevity) as most of the other water ionizer competitors. Why? One of the biggest reasons for the Nexus Smart water ionizers' fantastic longevity and results is the special, patented, DARC system and the super-high-quality electrodes in the water cell.
DARC continuous-cleaning is a big deal. It means that the electrodes themselves will be able to get the best performance. DARC continuous-cleaning is a system where every 15 seconds the polarity is reversed within the electrolytic cell (making it impossible for calcium to stick to the electrodes). The laws discovered about electrolysis are part of the explanation of this. Platinum is a catalyst for electrolysis; it speeds it up. Without the water contacting platinum, electrolysis would require a lot more energy and time to produce a result. Calcium comes along and tries to stick to the platinum (making it now unable to come in direct contact with the water). The result is that most water ionizers (including Tyent, Life, Enagic, and many others) don't have as good of an ability to ionize water as a water ionizer which uses the DARC electrolytic system. So, regardless of what these other companies tell you, they will not stand up to testing against the Nexus Smart water ionizers. This is a bold statement, but because I buy, compare, test, and do real hands-on with water ionizers to such an extent that I do, I can safely make the statement. I also have worked with companies, like Tyent and Life, and know the tricks they play and things they say (to get customers to buy their brand). See water ionizer reviews tab, above. One thing you will not see from the companies mentioned is comparison testing (of their water ionizers against others). Instead, you will see other types of comparisons, charts, celebrity endorsements, and statements that go on and on claiming, but not showing you, comparative results.
Hospital Grade Water Ionizers
Nexus water ionizers are hospital-grade water ionizers! Hospitals, researchers, and doctors who have worked with the Nexus Company over the past 30 or so years, have been very supportive of the Nexus brand. Nexus water ionizers are made in the same factory in Korea that makes LG, Samsung and other big name brands of electronics...so I trust the manufacturer. Nexus uses a patented method of spraying their plates to ensure the plate is thoroughly coated with platinum and that no dust or air-bubble gets trapped into the coating. This coating process is crucial to getting good performance and durability in a water ionizer, and this process is used in both the X-Blue and Smart Nexus water ionizer models. The plates have been tested and proven to increase the surface area of platinum and therefore produce the very most efficient ionization & maximum ORP. See this plate comparison.
Hospitals, researchers, and doctors have benefited by collaborating with the Nexus Company over the past decades. Nexus engineers are leaders in the industry and help to bring the healing benefits of NEXUS BRAND alkaline ionized water to new levels of professional use, testing and validation.
Nexus Water Ionizers: Superior Brand of Water Ionizers!
Nexus water ionizers are a superior brand of water ionizers! The Nexus brand water ionizer engineers utilize the best practices in both design and construction-quality, and therefore they produce top-performing water ionizers. The video, below, demonstrates the power and capability of the new Nexus Smart 7P.
Huge Savings with Nexus Brand Water Ionizers
Nexus water ionizers are awesome as alkaline water machines and as hydrogen-water machines. Because of our importing rights, we price them relatively low for the high quality you are getting. Instead of gouging you (or doing illegal, "deceptive pricing" tricks with our prices), we just simply pass our savings onto you when you buy Nexus water ionizers from Alkaline Water Plus.
Nexus Water Ionizer Certificates
Nexus Lifetime Warranty Information:
Nexus water ionizers have passed precise inspection by the manufacturer, under strict quality control, and come with a Nexus Lifetime Warranty as described herein. It is not expected that you will ever need repairs, but in the event you do you should, save your invoice for proof of your entitlement to repair or upgrade under this warranty.
Nexus Warranty Overview
For the first 5 years, any defect which develops from spontaneous-malfunction, is entitled to be qualified for no charge warranty service, which means repaired free of charge for both parts and labor. Spontaneous-malfunction means that the problem was not customer-error, source-water damage, or other situation that arose from the customer, shipping company, or environment which resulted in the damage. It just happened, and there is no fault on the customer's part or the environment's part. See more below.
Note: Do not return your water ionizer for repair without pre-approval or without following our instructions for shipping. You must have our approval, and then follow our packing/shipping instructions precisely, to qualify for warranty service.
Conditional: If parts are no longer available; your machine is not able to be repaired; and the problem was due to a manufacturer defect (not customer-error or environmental-error), you will qualify for upgrade credits (see below)
Exclusions to Above Lifetime Warranty: The warranty is intended to cover spontaneous defects in the product only. If damage is caused by customer error, misuse, drops, rough shipping, improper care, infestation, collisions, fire, flooding or natural disaster, your warranty coverage will automatically be diverted to the General Lifetime Warranty.
After your 5-year initial High-End Warranty (above) or if you somehow void it (see Notes and Cautions section below), we will still repair your water ionizer at a reasonable rate no matter what the cause of the damage. Even if it's 25 years later or caused by accident on your part, as long as the damage is repairable, we will repair it for our "cost". We will never attempt to make a profit on repairs. If the water ionizer is "totaled" (cost of repair greater than cost of new machine), we still offer Upgrade Credit (see below).
Note: Any time you'd rather exchange your machine for a new one (any brand we sell) we can arrange that for you (see section on Upgrade Credit, below).
After 5 Years -- Because they're so well made, after the first 5 years we expect you will still have many years of problem-free life left in your Nexus water ionizer. The parts/labor warranty doesn't fully cover repairs in the event of a malfunction beyond the first 5 years, however we do offer you the following options:
Repairs at Cost: After the 5-year basic period, we will perform needed repairs and only charge you our costs. If we can't readily see what's wrong with the water ionizer we may have to charge money to diagnose and find out what's wrong. We will let you know before we do anything though. You may at any time opt for the Upgrade Credit instead of any diagnostic or repair fees being charged at all.
Upgrade Credit: Even if your water ionizer isn't damaged, or if it is (it doesn't matter),you may feel ready at some point to upgrade to a newer model. For this, our plan will work perfectly in your favor. We offer you a new water ionizer of your choice and will credit you a generous percentage of the amount you paid for your Nexus ionizer toward the retail price of the new water ionizer in exchange for your old model. We offer this regardless of whether the machine is damaged or not...even if you caused the damage yourself. The following percentages apply:

Less than 2 years old in good condition: 50%
Less than 5 years old in fair condition: 40%
Less than 5 years old in poor condition: 30%
Over 5 years old: 30%
Notes and Cautions:
Warning! You may lose your rights to warranty service with improper care or improper shipping. So, please pay attention.
If you have excess sodium, due to a water "softener", or iron in your source water, you would need to filter them out as part of the expected proper care. Do not put salt in the mineral port of any Nexus water ionizer. Sodium and iron are both highly electrically conductive and could cause undue damage to your water ionizer over time.
You can save yourself from accidental user-error and prevent trouble before it happens by knowing how to set up and care for your machine. Here are a couple of pages about that:

The product page of the water ionizer you buy will often have tips for best use on it.

It is a condition of the LifeTime Warranty (Limited) that you agree to replace the filter cartridge no less than every twelve (12) months. We have to be able to find your filter purchases in our records. Using any filters other than those listed on this page will void your warranty.
Nexus water ionizers will give you a continuous flow of high-quality ionized or filtered water all day long, however they are not intended for commercial use (i.e., more than a gallon of pouring at any one time or more than 15 gallons per day).
If you live in a hard water area, please note that cleaning scale from inside a water ionizer is not offered as a free service, however we will send you instructions of how to do this easily yourself. If you know your water is hard, we suggest you use the EOS (Elimination of Scaling) Device to protect your machine.
If your water-flow slows down, it could be caused by calcium build-up. Do not continue to use the water ionizer without doing the proper vinegar wash first. If that doesn't fix it, you should contact us for advice.
Undersink installation or any installation that keeps a Nexus water ionizer under constant pressure, voids the Premium High-End Warranty, but you would still be entitled to the General Warranty service and Upgrade Credit.
The Nexus water cells are made for the absolute best ionization, but under normal and controlled water pressure. Applying excessive water pressure to the Nexus water ionizer would be a customer-error. Set the water ionizer to flow water at no higher than 2 liters/min.
The best water flow-rate for any Nexus water ionizer is 1.5 liters per minute.
If you operate a Nexus water ionizer regularly over 2 liters per minute it is at your own risk, so please don't do this. Use care to see that you regulate the pressure and flow-rate of your Nexus water ionizer. We suggest to install an external flow-control shut off, which will regulate this automatically for you.
Proper care of the water ionizer is necessary and is your responsibility as the consumer. Don't operate the Nexus water ionizer in a barn, garage or other dusty/dirty location or in a location where the temperature isn't regulated to a normal room temperature.
If a malfunction occurs, further operation without making the needed repairs could cause more damage. For instance operating the machine with an internal leak could cause electrical shorts, rusting of internal screws and other such damage. While the first damage may be covered by your warranty, the further damage incurred by continuing to use the machine wouldn't. In these instances we will repair it up to the point where we can't get to a part due to internal rust of bolts. If that occurs we will offer you upgrade credit for a new machine, but you lose your rights to the Premium High-End Warranty. A lot of hassle can be avoided by promptly repairing the machine.
Nexus water ionizers aren't intended to be left unused for several months at a time. The best use of a Nexus water ionizer machine is to use it every day. If you are away for more than a couple of weeks, you should try to arrange for some water to be poured through it every week (or at least every month) to keep the water cell from drying out. If the machine is disconnected from a water supply the provided plugs must be kept in placed on every port and the filter (or a blank filter) should be placed in the filter port. This is to ensure the membranes in the water cell don't dry out.
Operating any water ionizer with a dried-out water-cell can cause the water cell to burst when you start it up again. If you think your Nexus water ionizer water cell may have dried out, contact us for detailed instructions on how to safely get it up and running again.
Cost of shipping, both ways, is the responsibility of the customer for repairs and for upgrade-credit exchanges.
Shipping Costs: You will be shipped a water ionizer that is in good working condition. If your water ionizer arrives damaged, we will replace it without charging you shipping costs. But, you must notify us of the damage within 10 days. After that, all shipping [both ways] for warranty fulfillment is the responsibility of the purchaser. Notes: We reserve the option to repair or replace unit [with same or comparable unit].
Transfer of Ownership: You may transfer ownership, but you will need to contact Alkaline Water Plus in order to do so. This warranty is backed by both the manufacturer of Nexus water ionizers and by Alkaline Water Plus, and we need to make sure all of our paperwork is in order prior to any warranty transfers.
CUSTOMER INSTRUCTIONS REGARDING SHIPPING OF ANYTHING TO ALKALINE WATER PLUS
Whether it is a return or repair the way you ship anything to Alkaline Water Plus is very important. Improper shipping has been known to cause damage to equipment in almost all cases. Therefore, 1) make sure to wait for our RMA (Return Materials Authorization) email before you ship (it will give you the proper way to safely ship), and 2) follow our instructions for safe shipping. The consequences of improper shipping are severe. You could potentially void your Premium High-End Warranty, so please make sure to use due-diligence in following our guidelines.