PureEasy-3 Countertop Filter for City Water with Fluoride
Product Description
PureEasy-3 Countertop Filtering System for City Water with Fluoride is a great filter-choice for both quality and economy. The PureEasy Filter System is a neutral color to go with any decor. It has three filters, as follows:
CM0-5 for City Water Iron/Chemical/Sediment removal (rounded top)
De-Flo: Fluoride Removing Filter (plastic housing)
C-2 Ceramic .02M filter for chemical, chlorine and bacteria/fungus removal (flat top).
There are two options for installation. First, decide if you will be using the filter-system by itself [without a water ionizer] or in conjunction with a water ionizer [as a prefilter].
The regular pre-filter set-up, as pictured above, has quick-connect fittings which allow you to use the PureEasy 3 as a prefilter to any water ionizer. [Note: It is not recommended for under-sink installation or any installation requiring it be subjected to continuous-pressure.]
The stand-alone-filter set-up, as pictured in the installation guide, below, allows you to attach the system to the faucet and pour filtered water directly out of the spout at the other side of the filter system.
The ceramic filter is washable [with an ordinary Scotch-Brite-Pad] and typically last over a thousand gallons.
Note: The filters are shipped inside of the housings, but are factory wrapped. So, the wrapping will need to be removed and then filters installed correctly before use.
PureEasy Filter Systems are Long Lasting!
The filter media is designed to last an average family about a year. The ceramic is designed to last even longer! You can clean the ceramic to renew it if at any time the filter's flow-rate slows down.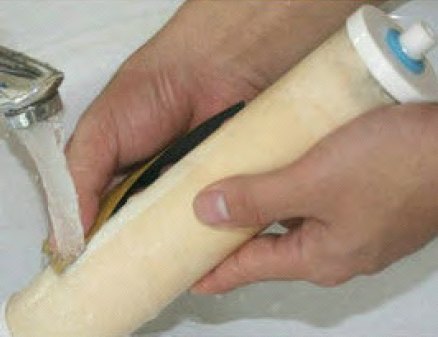 Installation of the PureEasy-3 as a Stand-Alone Filter System:
Installation is easy, however you do need to read the instructions. For instance in this diagram it shows you that you should unscrew all of the filter housings and remove the filters before setting the system up. The reason is that the filters come wrapped in plastic for sanitation purposes. You'll need to remove the plastic then securely screw the filters into their spots.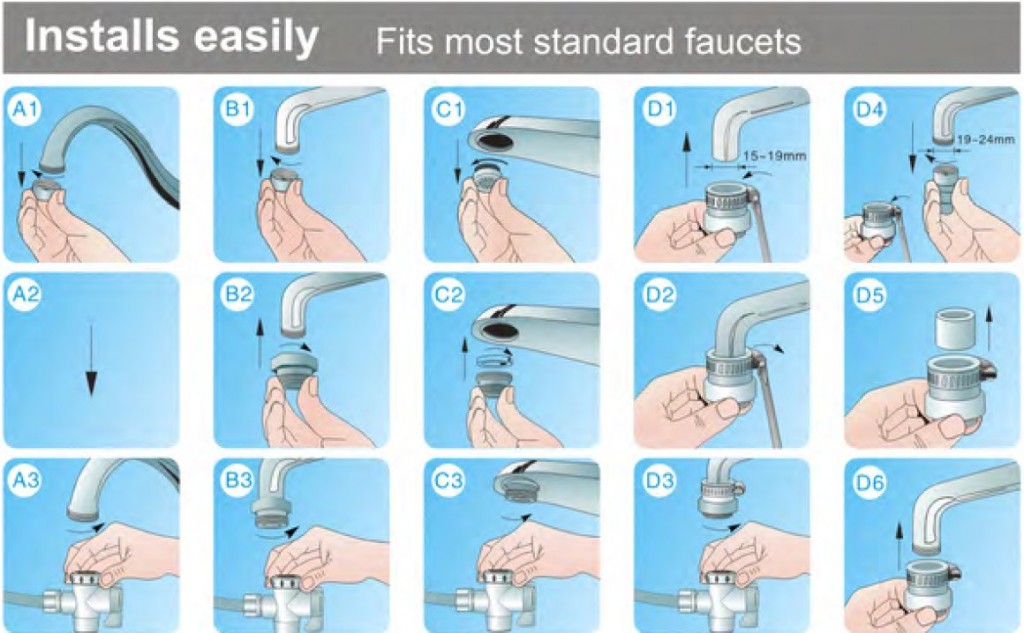 Notes:
PureEasy filter systems are completely BPA free and made with food-grade AS and ABS plastics.
The PureEasy, easy-change, replacement filters last about a thousand gallons each and are more reasonably priced than most other filter systems.
THE PUREEASY COMPANY
Find Similar Products by Category