Blog
Posted by Alkaline Water Plus on
I really make it my business to test and compare every water ionizer: expensive, inexpensive & cheap water ionizers, alike. There are some expensive water ionizers that I absolutely don't recommend, such as Life Water Ionizers. There are mid-priced and cheap water ionizers as well that I don't recommend. Then again there are many brands of water ionizers that I do recommend, so read on to find out why. I can't cover all the brands of water ionizers in this one post, but to see more you should visit my Water Ionizer Comparison Chart page.
Expensive Water Ionizers
Enagic Water Ionizers:
Enagic water ionizers are fine, but watch out for a few things with these expensive water ionizers.
1. Higher price is necessary in order to pay for the $2700 worth of pay-out over 8 levels of commissions
2. Excessive, fabricated claims about what the water ionizer can do and how it compares to other water ionizers.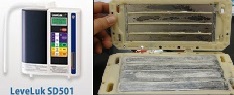 3. Plate damage and other issues caused from additives to the water.
4. False claims against Jupiter and other good water ionizer companies, stemming from word-of-mouth, behind-closed-doors MLM meetings.
5. The self-cleaning system is insufficient to keep the platinum plate free of scaling and the plates can easily become damaged over time by sodium corrosion.
Read more about Enagic Kangen Water Ionizers.
Vesta Water Ionizer
The Vesta H2 water ionizer is priced on the high side, but well under the price of the Enagic. Actually, for all that you are getting with the Vesta, the prices seem a little backwards [The Enagic should be lower-priced than the Vesta]. The Vesta water ionizer is very well-designed on the inside of the water cell. Its 9 plates are able to do a fantastic job of ionizing water, and the filters are US-made, very high quality, and tested to remove everything bad in the water, even pharmaceuticals and Chromium-6!
The Vesta H2 water ionizer is completely user-friendly and worry-free. The on-board computerized continuous-cleaning and power-boosting functions of the Vesta water ionizer makes it a great choice for anyone wanting to get a fast flow-rate and wide range of pH for their source water, while also getting fantastic ORP. The plates of the Vesta water ionizer won't scale up, like the Enagic and other, cheaper, water ionizer plates that don't have continuous cleaning.
All of the AlkaViva H2 water ionizers are similarly easy to use, powerful and the best water ionizers in their class.
Jupiter Water Ionizers
Jupiter offers the Classic Athena water ionizer, which has been a legend of worry-free water ionizer perfection for ten years. Jupiter water ionizers, though, you can count on high-quality of design and manufacture. The Jupiter water ionizers are among the easiest water ionizers to use. The filters simply pop in and out [there is no room for user-error].
The Jupiter Classic Athena also uses continuous-cleaning and you can also use UltraWater filters in it. With the Athena Classic water ionizer you won't get internal water cell scaling and you also don't have to wait for acid-wash cleanings [as is the way most water ionizers self-clean the plates inside the water cell].
Inexpensive Water Ionizers
Nexus Water Ionizers
Nexus brand water ionizers are manufactured and designed with almost as high-quality as the Jupiter water ionizers. The prices are kept low so as to accommodate people on tight budgets. The Nexus Smart models even have continuous-cleaning! The Nexus water ionizers are definitely inexpensive, but not cheap in the sense of low-quality at all.i
Cheap Water Ionizers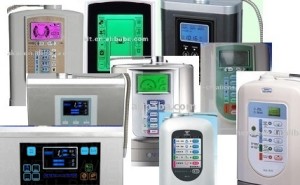 Some water ionizers should be avoided! Check to see where the water ionizer is made. Why? One reason is the track record for Chinese-made electronics is not good. Electronics are at the heart of your water ionizer, and regardless of what the stated warranty is, it is unlikely that these water ionizers will last as long as the better-quality Korean or Japanese water ionizers.
The Chinese are fairly big into water filtration, and depending on the quality of manufacturer, I would rather suggest a water filter system from China than a water ionizer system which was electric. Learn more about Chinese Water Ionizers.
Related Posts & Pages:
Cathleen Lograsso
My background is in physiology, teaching, nutrition and weight loss. I have raised 5 children who are all grown now. I have a masters degree in education and was a teacher/principal for 24 years. I created Alkaline Water Plus in 2009 to educate people about the benefits of ionized water.
The very best thing I have ever purchased is a WATER IONIZER, and I've been in perfect health ever since I started drinking ionized water 25 years ago!
Cathie LoGrasso Owner, Alkaline Water Plus
Featured Posts or Pages
Archives
Search
Search results are always reported with two tabs: "Products" first and "News & Information" second.Look for these tabs.