Posted by Alkaline Water Plus on 7th Nov 2021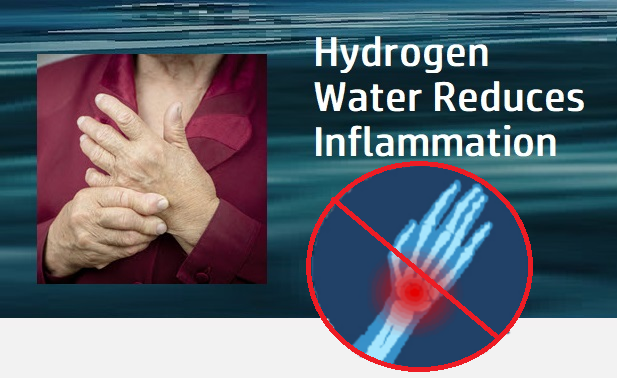 Researchers in Seoul, Korea have studied the effects of hydrogen-water on healthy individuals. This was a randomized, double-blind, controlled test over a 4-week period. Half of the subjects drank 1.5 liters of hydrogen-water daily while the other half drank the same amount of plain water.
H2-water (hydrogen-water) contains a significant amount of H2 ( molecular hydrogen), which has been the subject of much research in the last 10 or so years.
Results of Hydrogen-Water Trial
Hydrogen-rich water reduced inflammatory responses among the subjects who were over 30. Younger subjects were unaffected. Inflammation in the body means that something introduced to the body has triggered an immune response. Inflammation in itself has been found to underlie many diseases. So, someone with reduced inflammation markers is a healthier person.
Hydrogen-water prevents apoptosis (death of cells). Normally when inflammation is low the rate of cell-death is also low. This was tested by the researchers and they found, "that the frequencies of apoptotic cells were significantly reduced by H2-water."
Oxidative stress, which is a dangerous condition where the homeostasis of the body is disrupted by excessive free-radicals (active oxygen), is reduced significantly with hydrogen-water. This is much more obvious in the older subjects than in the subjects under 30. It is more rare for younger healthy people to have measurable levels of oxidative stress, but this is something that is common to plague people the older they are. The test used was called "BAP" (biological antioxidant potential), and is quite reliable.
Hydrogen-Water Increases Antioxidant Activity in the Body and Reduces Inflammation
The researchers found that drinking hydrogen water was good for reducing inflammation and increasing the antioxidant activity in the body, which means the diseases connected with oxidative stress (imbalance) are less likely.
These were healthy individuals, which is not the "usual" subject for a study. So much research has been done showing how H2 (hydrogen-water) alleviates various diseases, and you can see many of these studies on my Research Page. But what makes this study great is that it was a very detailed study, using many standard laboratory tests, and it was focusing on the positive effects of hydrogen-water on healthy individuals.