Posted by Alkaline Water Plus on 19th Jun 2013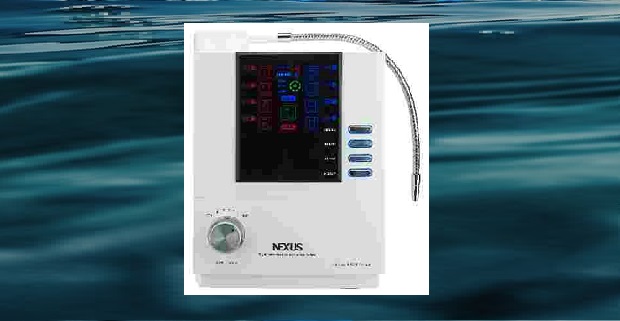 I have only good things to say about the Nexus X-Blue water ionizer! I am very happy with it, but the most important thing is…
My Customers Love the Nexus X-Blue!
I even have repeat customers, coming to buy more Nexus ionizers for their family members and referring their friends!
The Nexus X-Blue water ionizer doesn't have all of the "bells & whistles" that some of my more expensive water ionizers have [such as continuous-cleaning and power-booster options], but this water ionizer is certainly well-made and gives good ionization for your alkaline ionized drinking water!
The Nexus X-Blue is far, far better than my original water ionizer [which got me started on being excited about water ionizers over 20 years ago]. It's even far less expensive than that water ionizer too.
It is hard to find a good water ionizer for under $2,000, let alone under $1,000. When I bought my original Ange [precursor to the Enagic] water ionizer [back in mid-90's]…which I loved by the way. I paid $1,100 for it and it only came with a 1-year warranty! It still works fine today. It's not nearly as good as the Nexus ionizer though.
The Nexus is only $995. and comes with a 10-year parts/labor warranty!
I think you could be proud to have this in any kitchen! It can sit on the counter or mount to the cabinet or wall easily. It is easy to use and has an attractive and sturdy construction too. It's made by one of the biggest and most respected manufacturers in Korea, and is designed to last!
Here's my latest video-demo of the Nexus X-Blue ionizer:
| | | |
| --- | --- | --- |
| Nexus Water Ionizer | PH | ORP |
| Level 1 | 9.3 | -183 |
| Level 2 | 9.9 | -400 |
| Level 3 | 10.7 | -635 |
| Level 4 | 11 | -770 |
| Acidic Water | 3.3 | |
| Tap Water [St. Louis] | 9.0 | |
If you're interested in finding out more about the Nexus X-Blue Water Ionizer, you can read all about it, watch videos and see customer reviews about the Nexus X-Blue right here on my Alkaline Water Plus website!