Blog
Posted by Alkaline Water Plus on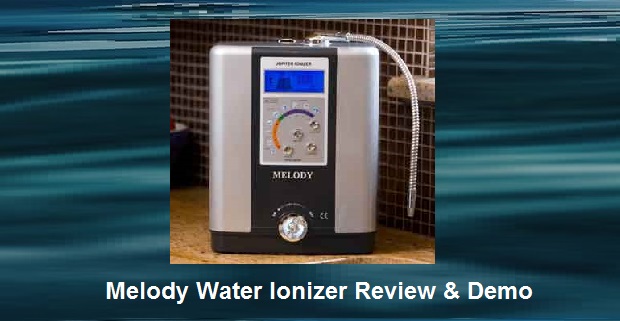 The Jupiter Melody water ionizer is one of my better water ionizers and some people even think it's the best. Why is is so great?
Jupiter Melody Water Ionizer Review
1) The Melody water ionizer is a workhorse. It's very sturdy and reliable.
2) The Jupiter Melody has an advanced, continuous-cleaning system which keeps the plates perfectly clean for the life of the water ionizer.
3) The Jupiter Melody gives great results of pH and ORP.
4) The Melody can be moved easily. It's compact size and sturdy construction makes it one of the least problematic water ionizers ever made.
5) The filtration is outstanding with the Jupiter water ionizers in general.
6) The Jupiter Melody water ionizer has a mineral port. This is great for hard water, because you can put a scale guard insert in there to help keep the water lines and spout free of scaling. It's also great for soft water, because you can then opt to put a calcium insert in there to boost ionization.
7) The filter-changing is a breeze with the Melody ionizer.
The Melody water ionizer is a well-made, mid-priced, water ionizer with 5 solid platinum coated titanium plates. It's best flow-rate for ionization from between 1.2 liters per minute and 1.8 liters per minute. This is slower than some water ionizers, but personally I like the slower flow-rate water ionizers, because when the water flows through the filter slower the toxins have a better chance of being removed.
Here is the Demo of the Melody Water Ionizer in Action
I'm in the Los Angeles county area, visiting my sons, and decided that on this trip I would test how their Jupiter Melody water ionizer was doing. It's been a couple of years since I've tested it, and even then I tested it in St. Louis before I shipped it to LA. Since the Melody is a [...]
I have done many comparisons of all of the best water ionizers, and I can safely say that the three water ionizers I am testing here are all great! Even though the price on the Nexus water ionizer is below a thousand dollars [$300 less than the first water ionizer I ever bought, back in [...]
It's amazing to me that the Jupiter Melody water ionizer can even compete with the highest-priced water ionizers, but the videos I've just made [see below] show that the Jupiter Melody is, once more, doing fantastic compared to the Enagic SD501 [Kangen Water Machine]! I would say that these two water ionizers are performing neck-in-neck [...]
Is the Enagic $3800 Water Ionizer the best water ionizer there is? No. There are many comparible water ionizers [such as the Jupiter Melody as you can see in the demonstrations in this article] and some that are better than the Enagic Kangen water [such as the Athena and Tyent Turbo as you can see in previous [...]
Today I compared two middle-priced water ionizers, the KYK water ionizer vs Jupiter Melody water ionizer. The KYK water ionizer is programmable, so I set it to the highest possible settings. Even so, the KYK water ionizer still did not compare as well as the Jupiter Melody water ionizer, but they were close. You can see the videos, [...]
Today I compared the Jupiter Melody water ionizer against the Enagic LeveLuk SD 501 water ionizer! What great water ionizer comparison results I got… and I'm sharing these results here in this article. I am somewhat surprised that the Jupiter Melody water ionizer compares so well, although I have tested the Melody water ionizer against the Enagic Kangen [...]
Both the Athena Water Ionizer and the Melody Water Ionizer are two of my favorite water ionizers for many reasons. But in this post I'm going to focus only on testing and comparing these two great water ionizers. I have compared them both in the past, but it's been a while since I've done any [...]
Here are some interesting water ionizer comparisons that were all done about a year or so ago by Ronnie Ruiz. I'm re-posting this article, because it needed updating and in addition to that it contains important information for anyone considering to purchase a water ionizer. Ronnie states in his introduction to the video series that all of [...]
I spent the morning at the Chanson water ionizer company testing the Chanson Miracle and Chanson VS 70 water ionizers against the Jupiter Melody water ionizer. Here are the videos: Water Ionizer PH ORP Comment Melody Level 3 9.2 –440 Best @ Level 3 [Drinking] Melody Level 4 9.2 -411 Miracle Level 3 9.4 -338 Miracle Level 4 10.1 -468 Miracle Low Acid 3.0 N/A VS70 Level 3 9.3 -405 VS70 Level 4 10.4 -610 Best @ Level 4 [Strong Alkaline] VS70 Low Acid 2.9 Best [...]
Cathleen Lograsso
Cathleen was a teacher/principal for 24 years and has been drinking ionized water for about 25 years. She created Alkaline Water Plus to educate people about the benefits of ionized water.
"The very best thing I have ever purchased is a WATER IONIZER!" Cathleen LoGrasso, Owner/CEO Alkaline Water Plus
Subscribe by Email
Get every post sent to your email address.
Featured Posts
Archives
Search
Search results are always reported with two tabs: "Products" first and "News & Information" second.Look for these tabs.