Posted by Alkaline Water Plus on 14th Jul 2019
Boil water advisories can be scary and can come suddenly and unexpectedly. This happened to me yesterday. I got a text from my husband that he heard we had a boil water advisory in our area. I looked it up online and sure enough there had been an advisory announced for our area since early that morning. And several hours later I'm just hearing about it? Ugh!
Thankfully I had an extra .01M filter (Ultra-Fine) for my water ionizer in the house. Using a .01 Micron filter eliminates the necessity to boil one's water. Ultra Fine filters of this tiny pore-size will not allow any bacteria, fungus, algae or even something as small as a virus through! So I put the filter in the first slot of my water ionizer. It just popped right in, and -- all fixed! No plumber or handyman needed.
How often do boil water alerts happen without me ever finding out?
This sudden boil order scare concerned me, especially when I looked it up online and found out that in just this month (July) there were 3 other boil order alerts in my area! [July 3rd, July 11th and July 12th]
Contaminants can be life-threatening!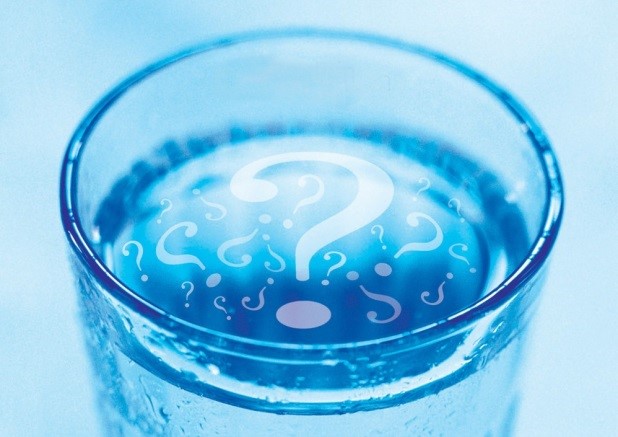 The fact of being told to boil the water meant that the water potentially contained microorganisms, such as bacteria, paracites, and algae. Because some bacteria, such as E. coli, can actually kill you, I will not leave boil-order notifications to chance any more.
I decided to leave the .01 Micron filter in my water ionizer permanently. It is only a very tiny bit more costly than the regular Biostone Carbon filter, and it gives me peace of mind that I am always protected from microbial contaminants in my drinking water.
Video: Ultra-Fine .01 Micron Filter in My Water Ionizer
In this video I'm showing my .01 Micron Ultra Fine Filter in the left port of my water ionizer. This filter protects me, 100%, from any bacteria, fungus, algae, viruses or any other microorganisms that could possibly ever get into my water. It's so good, it makes it unnecessary for me to have to boil my water, even when there are severe boil water advisories in my area.
The technology of Ultra-Fine Hollow-Membrane .01M Filters is proven to remove the following:
heavy metals
bacteria
viruses
cysts & spores
chlorine & residuals
many other chemicals
The filter on the right is the UltraWater filter. This removes 99.99% of all chemicals, heavy metals, pharmaceuticals, pesticides, herbacides, etc.
So, with anything threatening my water, whether it's organic or inorganic, I am protected in addition to having the other benefits of pure alkaline ionized water.
https://www.youtube.com/watch?v=QmMp1-uu_H8&feature=youtu.be