Vesta Water Ionizers & Filters
Vesta Water Ionizers & Filters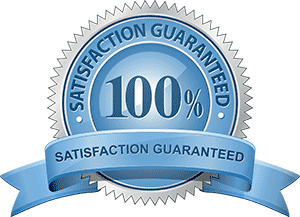 Alkaline Water Plus offers a 60-day trial period on most of our electric water ionizers.
WHY BUY A WATER IONIZER? (10-MIN.)
The Vesta H2 water ionizer is very advanced. Please visit the main Vesta H2 product page for more information about this great water ionizer.
Vesta H2 Water Ionizer Filter Choices
The Vesta H2 water ionizer comes with a dual 13-stage filtration system built in.
Ultra Water filters are laboratory-tested to remove up to 99.99% of all toxic elements found in water: i.e., fluoride, chromium-6, pharmaceuticals, and even radioactive minerals.
The other filters are also great quality
1st Filter: Sediment Shield [similar to Fluoride Shield in quality, but doesn't have Fluoride-removing filter media in it.]
2nd Filter: Biostone Plus [is high-quality and has the same filter media as the Ultra-Water...except it's not formed into a solid block like the Ultra-Water filter is.] This is the better choice, though, for people with hard water.
Vesta H2 Water Ionizer Lifetime Warranty from AlkaViva
AlkaViva warranty details are as follows:
Note: Warranty does not apply if the Vesta H2 water ionizer has been used for selling or vending water commercially. If a commercial warranty is required, please contact Customer Service.
The Vesta H2 water ionizer's warranty if fulfilled by AlkaViva. All AlkaViva electric ionizers' warranties begin on the original purchase date. AlkalineWaterPlus registers your warranty automatically if you buy from us. The AlkaViva Lifetime Warranty covers all electric ionizer parts (not accessories) and 100% of labor costs in the first 5 years. After the first 5 years, the purchaser is responsible for any labor costs. In no event shall AlkaViva or its dealers be liable for any direct, indirect, incidental or special consequential damages to property whatsoever, arising from use of its products with improperly treated or untreated hard water.
AlkaViva will cover all shipping costs for any return under warranty in the first 30 days. After that date, the purchaser is responsible for all shipping. Items that have not been assigned an RMA number will not be accepted. The warranty expressly excludes environmental damage including (but not limited to) mineral build-up due to hard water or high levels of iron, poor source water quality, infestation, or electrical surges. Warranty is also excluded if non-genuine filters (sold by other than anyone other than an authorized AlkaViva Dealer) are used in an ionizer. Any authorized site will state clearly that they are an "Authorized AlkaViva Distributor." Non-genuine filters have been shown to not only impair performance, but also to leak out media that has and can damage ionizers. AlkaViva is not responsible for any shipping costs on repairs outside of the United States, Puerto Rico, Guam, and Canada.
Limited Lifetime Warranty is valid for the life-cycle of each ionizer as long as parts are still being manufactured and/or available, but not discontinued. AlkaViva reserves the right to substitute, discontinue, alter or modify any product or part thereof, at any time, without prior notice. Warranty is voided if repairs are made by anyone other than an AlkaViva repair technician.