Alkaline Ionizer Purifier Energizer by AOK Health
Product Description
The AOK water purifier is not particularly portable, because it hooks to the sink faucet or directly to your plumbing. It is non-electric and creates really clean, good-tasting, energized drinking water! This filter-type hydrogen machine hooks right onto your faucet with an easy-to-install diverter [provided].
The Alkaline Ionizer Purifier Energizer (AOK-909) contains 8 layers of filtration which purify the tap water, remove the bacteria, eliminate the chlorine, heavy metals, TDS, copper, iron, pesticides, a plethora of volatile organic compounds and fluoride, alkalize the water and give it a good ORP [antioxidants] as well!
The Alkaline Ionizer Purifier Energizer by AOK Health Can Produce High Levels of Molecular Hydrogen!
Here is a video showing my testing of the Alkaline Ionizer Purifier Energizer by AOK Health. The AOK demo starts at about 14:30. In this demo you can see me get about 9 pH; almost -800 ORP; and .3 ppm of molecular hydrogen. See this report to learn more about the importance of molecular hydrogen to all of health.
Under Sink Installation
If you want to install your Alkaline Ionizer Purifier Energizer under the sink you should check the option for that above. You can choose:
To include with your purchase the fitting (alternate cap piece) needed to install the Alkaline Ionizer Purifier Energizer to your own filter faucet. This is a special piece that goes on the top of the system, instead of the piece that is on there already. It is fitted with a compression nut. This special piece enables the system to become properly pressurized (a necessary part of any undersink installation). You would then be able to hook in to

your own

filter faucet.
Or you can include with your purchase the entire undersink installation kit, which includes: fittings to connect with water supply; the special cap (described above); hoses and faucet (Note: The faucet is chrome and the hole size for the faucet is 1 1/4 inch diameter).
High-Quality Filtration
The Alkaline Ionizer Purifier Energizer by AOK Health is Water Quality Association & FDA approved. The NSF ratings are 42 & 61 (for the Calgon Carbon and KFF filter media used). The AOK water purifier filter lasts 1,000 gallons. It doesn't have a filter-counter, but the average family will need to change the filter every 6-9 months. We suggest you get a filter-counter so you always know exactly when to change it.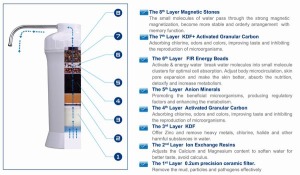 Impressive - Lab Results Posted on Side of the Box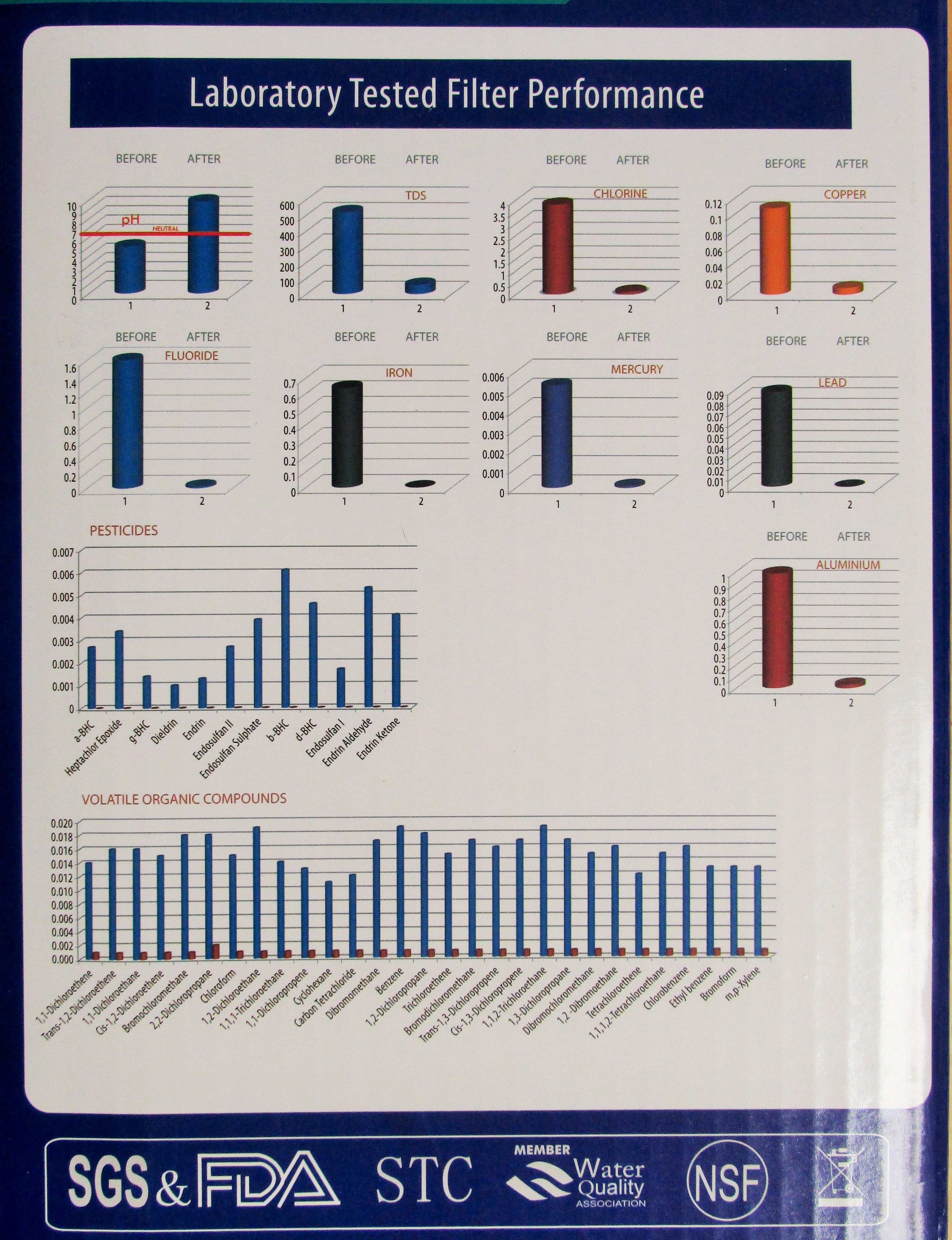 Dimensions:
Height: 12 inches
width: 5 inches
Spout length: 7 inches
Find Similar Products by Category
Customers also viewed