AlkaViva H2 Series Water Ionizers & Filters
AlkaViva H2 Series Water Ionizers & Filters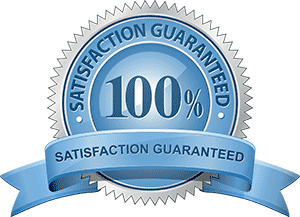 Not sure if a water ionizer is right for you? Alkaline Water Plus offers a 60-day trial period on most of our electric water ionizers.
No Risk, Hassle-Free Returns. Order your water ionizer today.
Water ionizers (electric water ionizers) are my favorite tool to use to get the right water needed to help alkalize my body. Not only do they produce the right pH water (to help my body get rid of its acid wastes), but they also remove Fluoride naturally (by splitting it out of the water into the acidic stream), and some of the better ones (such as the H2 Water Ionizers) produce very high levels of molecular hydrogen antioxidants too!
WHY BUY A WATER IONIZER? (10-MIN.)
H2 Series Water Ionizers
H2 Series water ionizers are a fantastic choice! The manufacturing quality is unmatched. Here are some of the key features of the H2 Series water ionizers:
H2 water ionizers use UltraWater filtration. See the next section to learn why UltraWater filtration is so special and vital.
The electrical efficiency is ensured with H2 water ionizers' AutoAdjust Advanced Power Supply. What AutoAdjust does is it modulates SMPS power in such a way as to pulsate. This pulsation excites the highest performance while also causing no damage to the electrodes. Other types of electrodes which claim to use 800 watts of power to the plates are going to deteriorate those plates over time, while the AutoAdjust plates won't.
H2 Infusion Technology: The H2 Series Water Ionizers use proprietary membranes between each of the Smart Electrodes in order to maximize the amount of H2 (molecular hydrogen) that the ionizer is able to infuse into the water. This one feature makes all the difference in long term performance of the H2 water ionizers.
New and improved Automatic Continuous-Cleaning: There is no comparison between the water ionizers who use continuous-cleaning and those which don't. The H2 water ionizer use a very smart form of continuous-cleaning that is more effective and reliable than the others.
Smart Electrodes are used in every H2 water ionizer. These electrodes are constructed with the highest quality of Japanese titanium and platinum and with precise engineering they have become the most efficient, longest lasting and highest performing electrodes in the industry.
Protective Circuitry: The diagnostic computer circuits within H2 water ionizers are designed to protect your ionizer from harm while bringing the highest, most state-of-the-art performance.
Cell Safe Technology: The BPA-free water cell in the H2 water ionizers are designed to stand up to 90 psi of pressure. This means the risk of water cell rupture is very low with an H2 water ionizer. Because of the amazingly durable construction of the H2 Water Ionizer water cell, you can install this water ionizer safely under your sink and subject it to constant pressure, without fear of a cell rupture.
One Touch Convenience: The H2 Water Ionizer is easy and un-complicated. It remembers your last water selection and with one touch you can pour the exact same water time after time after time.
Flow Control: You can use the LCD screen to see and adjust the flow-rate to your exact specifications.
H2 Series Water Ionizers Use UltraWater Filtration
For the H2 Series water ionizers, they come with two filters installed. The right-side filter is called the prefilter and the left-side filter is called the secondary filter. The AlkaViva company has developed proprietary, patented UltraWater filters to the H2 Series water ionizers. The reason the UltraWater filters are better than any other one is that they use a special method, borrowed from the NASA space program's filtration technology, which forms the filter media into a block. The result is 99.99% of contaminant removal vs. about 85%. Learn more about UltraWater filters.
H2 Series Water Ionizers Lifetime Warranties
H2 Water Ionizers are covered by AlkaViva warranties. AlkaViva water ionizers have the lowest return rate in the industry. If something does go wrong with your electric ionizer, you can be confident with your AlkaViva Lifetime Warranty (Limited) and our top-notch customer service.
AlkaViva Warranty Details are as Follows:
Note: Warranty does not apply if the ionizer has been used for selling or vending water commercially. If a commercial warranty is required, please contact Customer Service.
The warranty on AlkaViva electric ionizers begins on the original purchase date. Normally, if warranty details are not received by AlkaViva within 30 days, then the warranty is limited to 1 (one) year. But don't worry; if you purchase your AlkaViva water ionizer from us (AlkalineWaterPlus) we will register your warranty for you. The AlkaViva Lifetime Warranty covers all electric ionizer parts (not accessories) and 100% of labor costs in the first 5 years. After the first 5 years, the purchaser is responsible for any labor costs. In no event shall AlkaViva or its dealers be liable for any direct, indirect, incidental or special consequential damages to property whatsoever, arising from use of its products with improperly treated or untreated hard water.
AlkaViva will cover all shipping costs for any return under warranty in the first 30 days. After that date, the purchaser is responsible for all shipping. Items that have not been assigned an RMA number will not be accepted. The warranty expressly excludes environmental damage including (but not limited to) mineral build-up due to hard water or high levels of iron, poor source water quality, infestation, or electrical surges. Warranty is also excluded if non-genuine filters (sold by other than anyone other than an authorized AlkaViva Dealer) are used in an ionizer. Any authorized site will state clearly that they are an "Authorized AlkaViva Distributor." Non-genuine filters have been shown to not only impair performance, but also to leak out media that has and can damage ionizers. AlkaViva is not responsible for any shipping costs on repairs outside of the United States, Puerto Rico, Guam, and Canada.
Limited Lifetime Warranty is valid for the life-cycle of each ionizer as long as parts are still being manufactured and/or available, but not discontinued. AlkaViva reserves the right to substitute, discontinue, alter or modify any product or part thereof, at any time, without prior notice. Warranty is voided if repairs are made by anyone other than an AlkaViva repair technician.